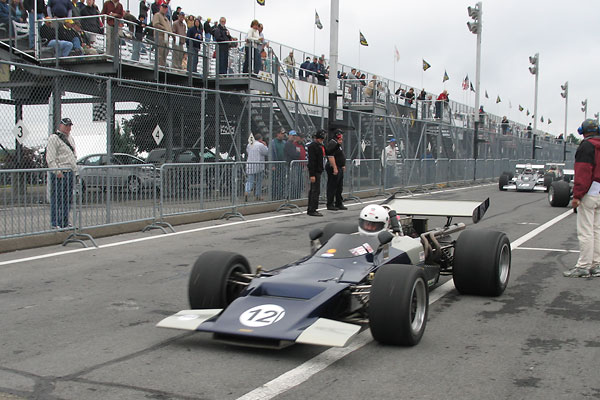 Seb Coppola's Lola T192 Formula 5000 Racecar
Owner: Seb Coppola
City: Rochester Hills, Michigan
Model: Lola T192 (circa 1970)
Engine: Chevy 302cid V8
Lola T192 Chassis HU192/29
Seb Coppola's Lola T192 was originally ordered on speculation by American distributor Carl Haas. It arrived in the United States in April 1971. At the time of delivery, the bodywork was white. The car was built-up with a Chevy 302 (5.0L) engine and with a Hewland (DG300-207) five speed transaxle.

Gentleman racer Jack Eiteljorg of Englewood, Colorado had entered an Eisert 68/69 in the first race of the 1971 Formula 5000 season. After qualifying to start in 25th position, Eiteljorg DNF'd for unknown reasons just five laps into the first heat. He would need a newer and more competitive racecar to contest the series, and he went to Carl Haas to get one.

Within one month, the Lola was ready to race. Or perhaps it was only almost ready to race, because in its first outing at Seattle the new Lola suffered its own first heat DNF. Eiteljorg's Lola was far more successful in the forth race of the season; Mid-Ohio Eiteljorg and the T192 finished sixth. Two weekends later, Eiteljorg and his Lola finished eighth overall.


Jack Eiteljorg's results with HU192/29 in 1971
| | | | | | |
| --- | --- | --- | --- | --- | --- |
| | Venue | Date | Qualified | Finished | Notes |
| 1 | Riverside | April 25 | X | X | (See above.) |
| 2 | Laguna Seca | May 2 | X | X | (Didn't participate.) |
| 3 | Seattle | May 23 | 26 | DNF | (Heat 1: DNF, Heat 2: DNS) |
| 4 | Mid-Ohio | July 5 | 19 | 6 | (Heat 1: 10th, Heat 2: 6th) |
| 5 | Road America | July 18 | 18 | 8 | (Heat 1: 9th, Heat 2: 8th) |
| 6 | Edmonton | August 1 | 19 | 12 | (Heat 1: 11th, Heat 2: 11th) |
| 7 | Brainerd | August 15 | 16 | 20 | (Heat 1: 11th, Heat 2: DNF/oil pressure) |
| 8 | Lime Rock | September 6 | X | X | (Didn't participate.) |
Eiteljorg hoped to continue racing his Lola T192 in the 1972 season, but he had less luck. He was slow in the first round race, at Laguna Seca, and chose to DNS the second heat. He then sat out the second round. Eiteljorg entered the T192 in the third round race at Watkins Glen. There, he set a qualifying time of 1:59.273. With this qualifying time, he would have started in ~25th position, but instead he elected to withdraw. The entry list for Watkins Glen shows his team name as "Debbie Eiteljorg Racing", whereas earlier entries were in his own name. In all of the above events, Eiteljorg's Lola T192 wore racing number 12.


Jack Eiteljorg's results with HU192/29 in 1972
| | | | | | |
| --- | --- | --- | --- | --- | --- |
| | Venue | Date | Qualified | Finished | Notes |
| 1 | Laguna Seca | May 7 | 30 | 31 | (Heat 1: 28th, Heat 2: DNS) |
Larry Castleman purchased the ex-Eiteljorg Lola T192 in 1992 and raced the car in various vintage races during the mid 1990s. In 1998, ownership transferred to RM Motorsport.

Seb Coppola purchased the Lola T192 in 2001. He has raced the car enthusiastically with HSR, SVRA, and other historic racing events at Watkins Glen, Road America, Mosport, Mt.Treblant, Road Atlanta, VIR, etc.



Engine Installation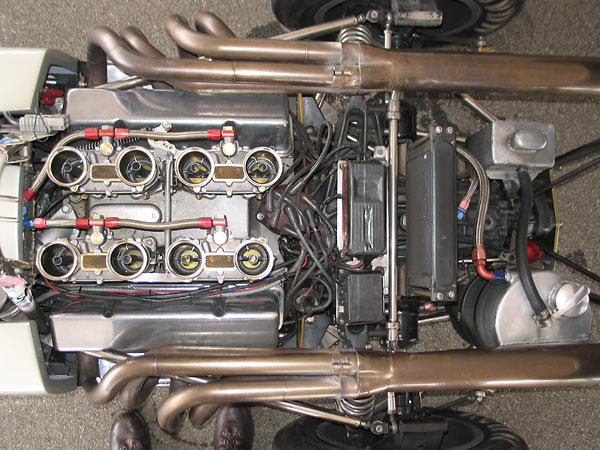 Chevrolet small-block V8 engine, built to five liter displacement.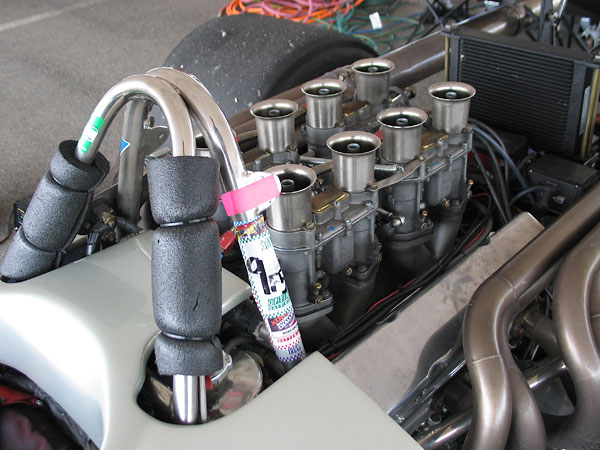 The Lola T192 model came with a taller roll structure to meet new 1972 rules. A distinctive feature
of the T192 roll structure is that dual bolted-on braces spanned rearward across the engine bay.
(In this photo you can see the mounting tabs, but the braces weren't installed.)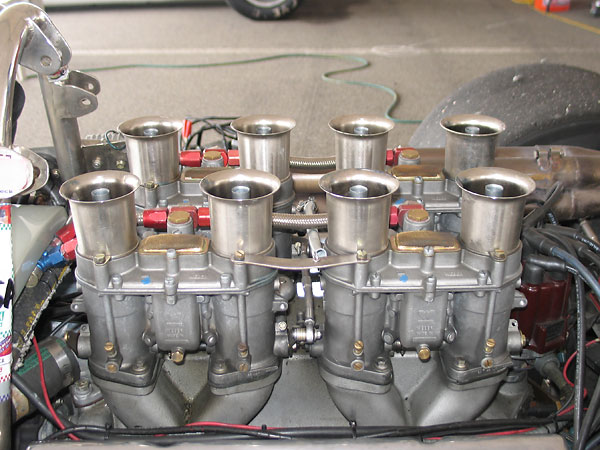 Evidently, at some point in this car's racing history a single central rearward brace replaced
the two symmetrical braces. Mounting tabs for that additional brace are at the top of the hoop.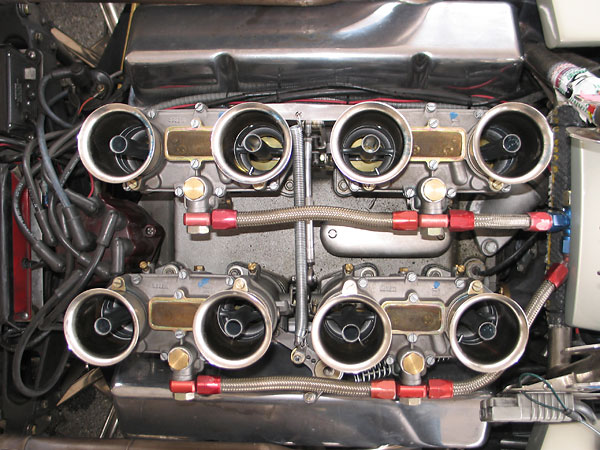 Four Weber 48IDA carburetors.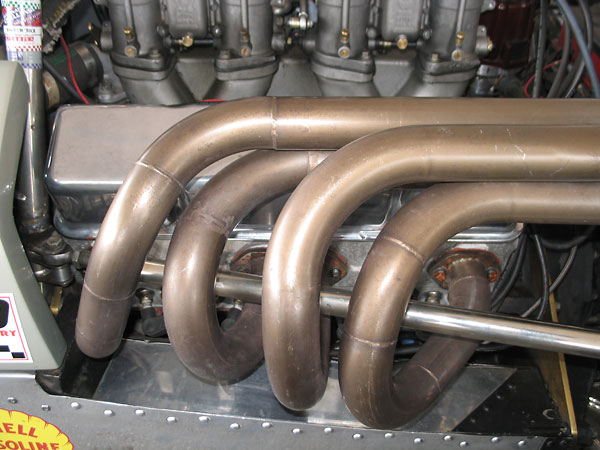 Stainless steel four-into-one headers.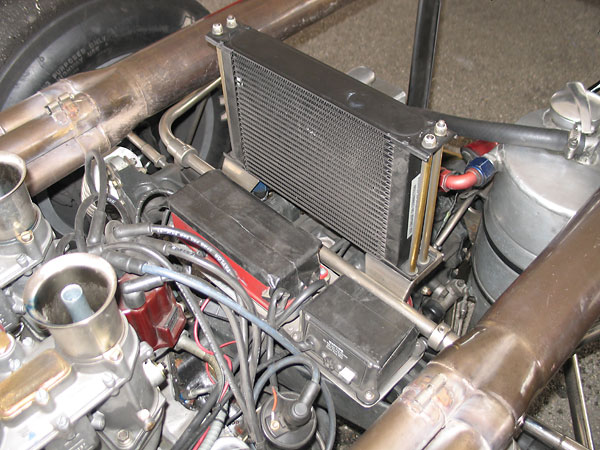 MSD distributor, capacitive discharge ignition system and rev-limiter. Taylor spark plug wires.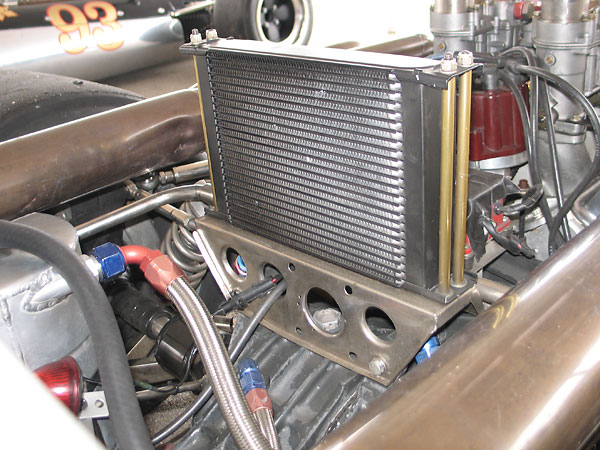 Twenty-five row engine oil cooler.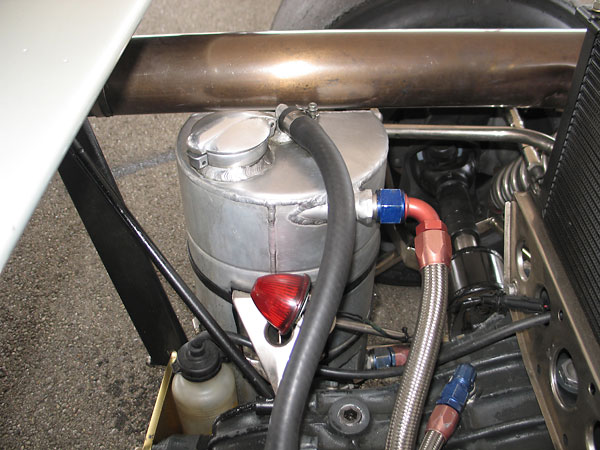 This engine oil reservoir has been specially modified to provide clearance to the exhaust pipe.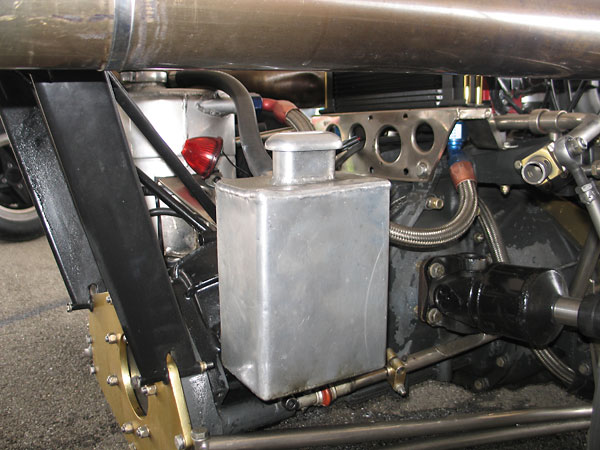 Custom aluminum oil catch tank and breather.


Suspension / Steering / Etc.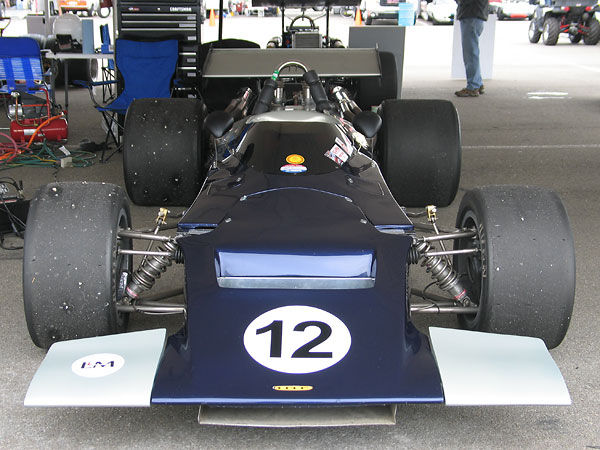 Lola T192 front suspension.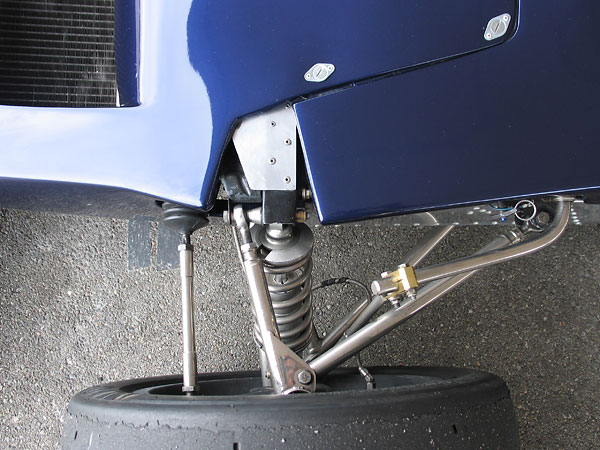 The front antisway bar is solid, which is probably period correct for this car, and its
stiffness is continuously variable by sliding the attachment clamp along the bar ends.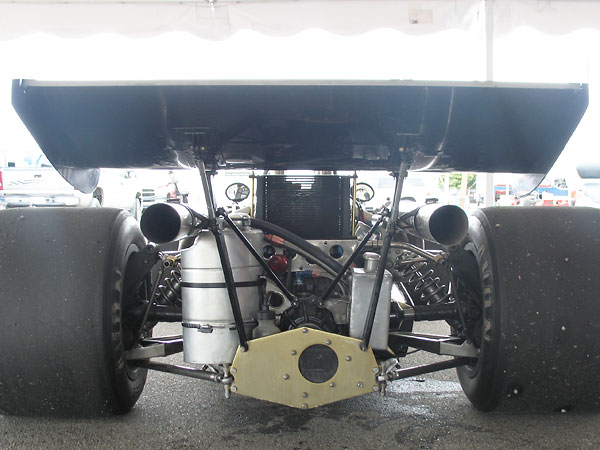 Lola T192 rear suspension.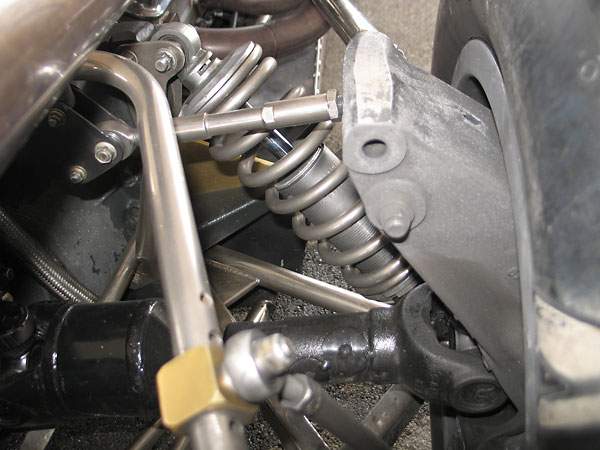 The rear antisway bar is tubular to reduce weight, and rear roll stiffness is selected
by moving connection links from drilled connection point to point along the bar.
Original Metalastic driveshaft couplings have been replaced with splined joints.
KONI 8212 aluminum bodied, double adjustable coilover shock absorbers are correct.



Interior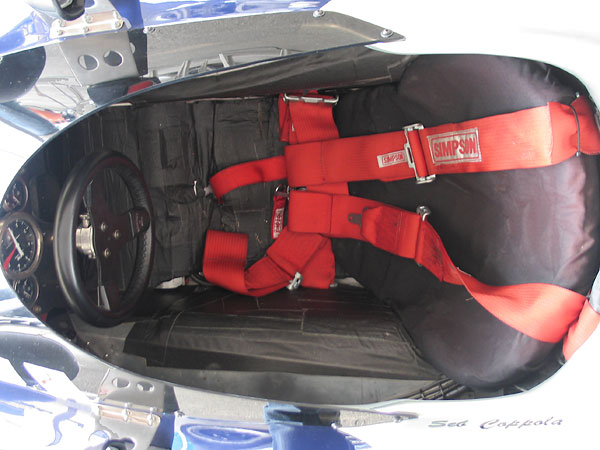 Simpson six-point safety harness.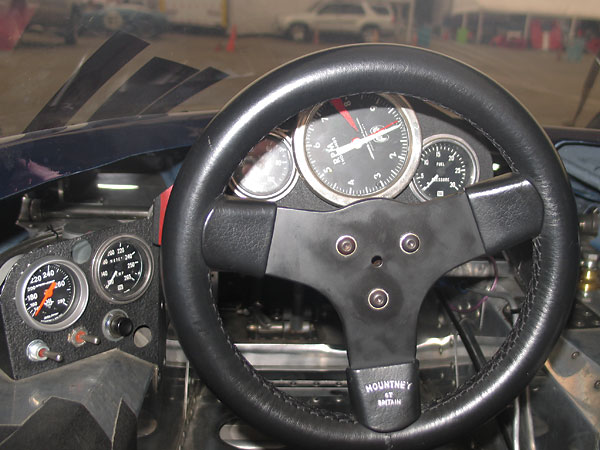 Mountney steering wheel, mounted on a (modern) quick release steering wheel hub.
Stewart Warner oil pressure gauge (5-100psi) and fuel pressure gauge (0-30psi).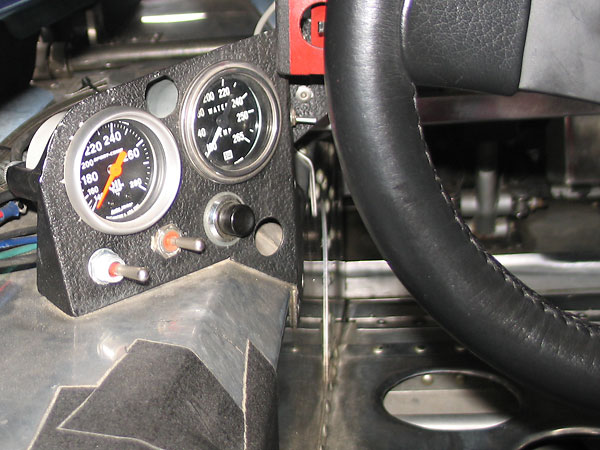 AutoMeter Sport-Comp oil temp (140-280F) and Stewart Warner water temp (100-265F) gauges.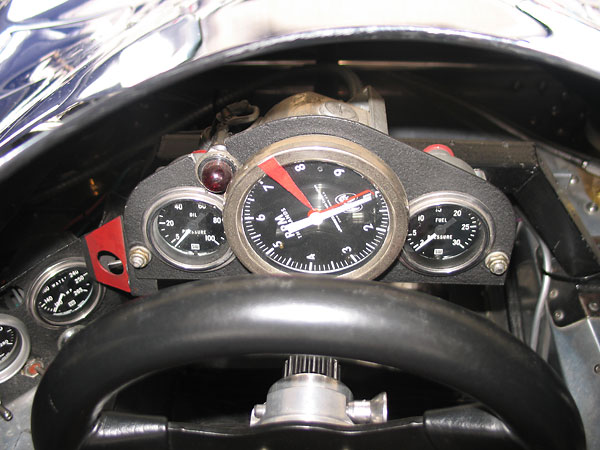 Jones mechanical tachometer (0-10000rpm).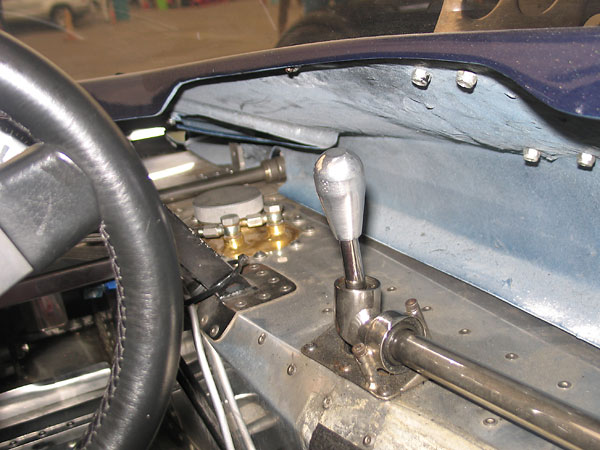 Gear selector mechanism.



Racecars typically vary both in original design and construction details, and also in
preparation for a particular driver's or team's needs and preferences. Additional variance
may result from necessary repairs. Compare the pedal boxes of these two Lola T192s: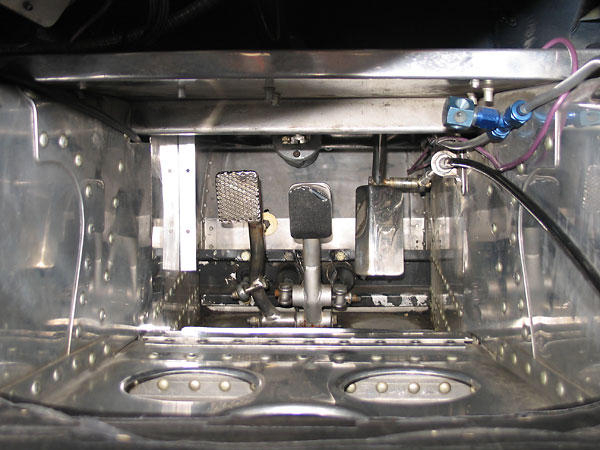 Seb Coppola's Lola T192 (HU192/29)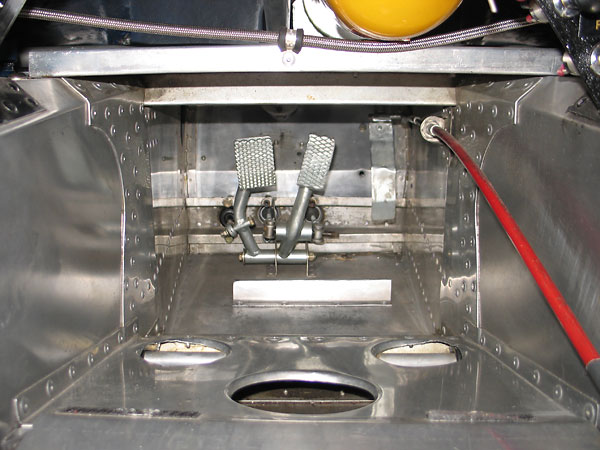 Mead Korwin's Lola T192 (HU192/22)

How many differences can you identify?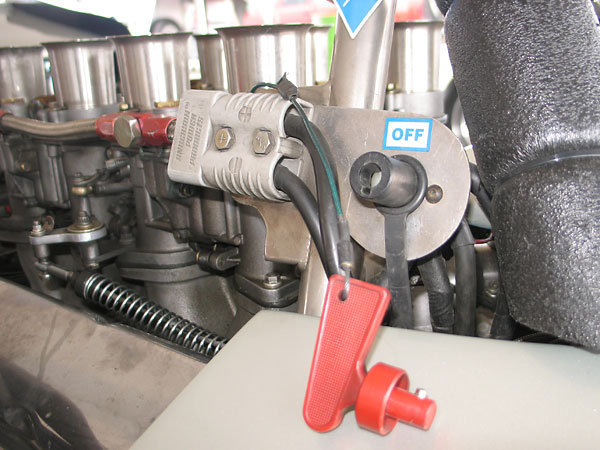 Left: quick-coupling for a battery charger or for jump starts. Right: battery disconnect switch.


Exterior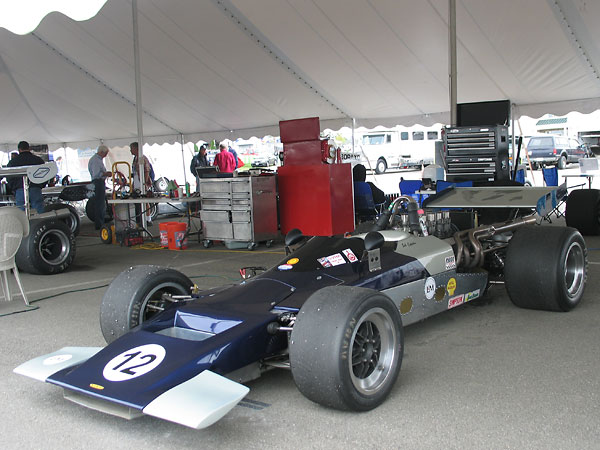 We enjoyed watching Seb race his Lola T192 at the 2009 U.S. Vintage Grand Prix of Watkins Glen,
where his best lap was 2:13.875, for an average of 91.4mph over the challenging 3.4 mile circuit.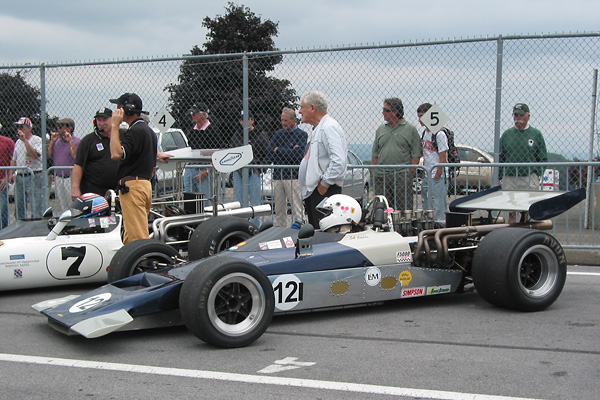 One of history's finest drivers, multiple Formula 5000 championship winner Graham McRae (standing
in center of frame) of New Zealand, served as Seb's Crew Chief for the Watkins Glen weekend.


Enjoying this article? www.BritishRaceCar.com is partially funded through generous support from readers like you!
To contribute to our operating budget, please click here and follow the instructions.
(Suggested contribution is twenty bucks per year. Feel free to give more!)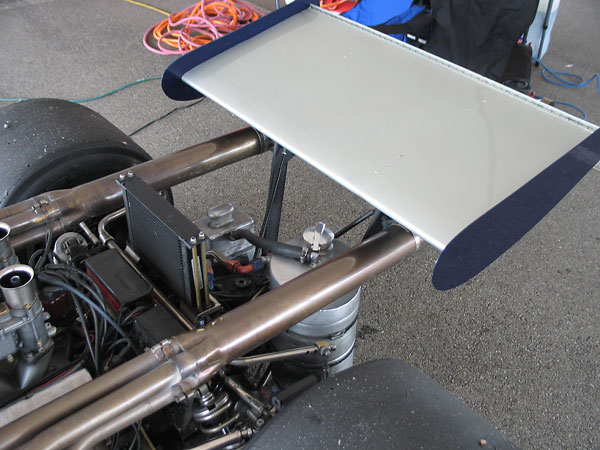 High-mounted rear wings were banned at the start of the 1972 racing season for safety reasons.
Operating in the turbulent wake of the roll hoop, the engine, and in this case behind a rather
large oil cooler, the wing's performance is largely compromised.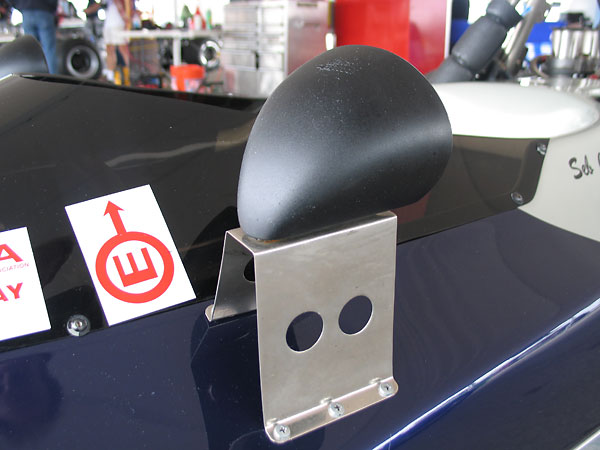 Vitaloni "Sebring Mach 1" black mirrors (473B).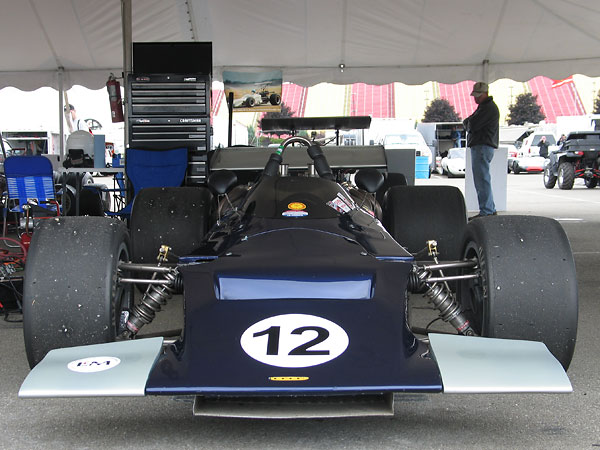 Seb Coppola races his Lola under the same number - 12 - as it raced back in 1971 and 72.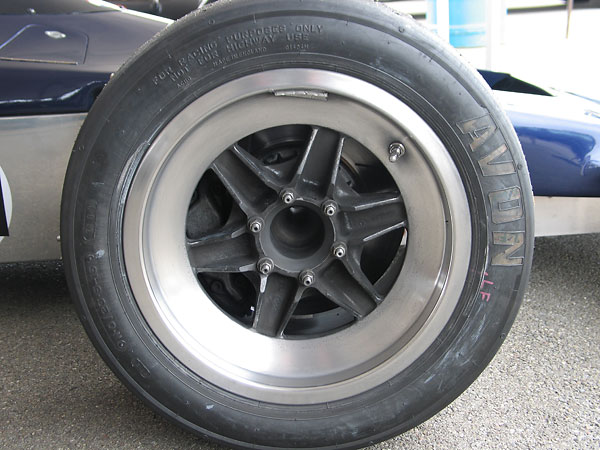 Lola wheels (mounted on six studs).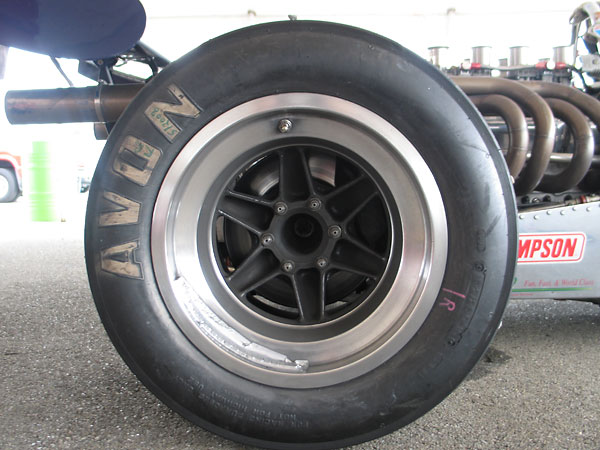 Avon tires (23.5/11.0/15 front, 27.0/14.0/15 rear).


All photos shown here are from September 2009 when we viewed the car at The US Vintage Grand Prix at Watkins Glen. All photos by Curtis Jacobson and Don Moyer for BritishRaceCar.com, copyright 2010. All rights reserved.



Notice: all the articles and almost all the photos on BritishRacecar.com are by Curtis Jacobson.
(Photos that aren't by Curtis are explicitly credited.) Reproduction without prior written permission is prohibited.
Contact us to purchase images or reproduction permission. Higher resolution images are optionally available.